Rolling Stones – Church differently (cafe style church)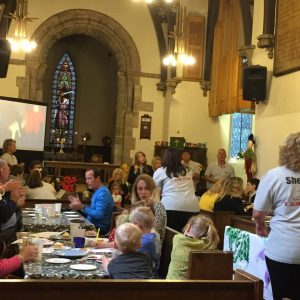 This is held every month in Church, set around tables using modern worship music and interactive activities and projection. This is aimed at all ages and families with something for everyone.
This is not a service as you know it. For people who are discovering their faith, curious or for people who would like to worship in a new way.
Let's explore Christianity together.
Please come and join us, let's keep our Church alive!.
With refreshments and cakes served to you free of charge. We have fun, we care and we belong together.